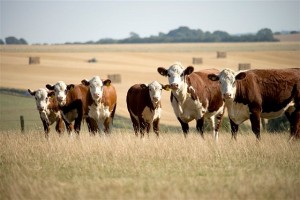 Jim and Judy Dostall started Dostall Farms in 1999. When they started the farm they had one goal: to sell quality, affordable products.
They decided that to produce the finest tasting all natural beef they needed to begin with the highest quality breeds. That's why Dostall Farms uses beef breeds such as Angus, Limousine, Simmental, Hereford, and Maine Angus. All the cattle are born and raised on family farms located in northeast Ohio.
All cattle are fed a free choice diet of quality grasses and grains. Their superior genetics, low stress environment, and high quality diet contribute to the right marbling and delicate flavor that is the characteristic of Dostall Farms beef.