NEW! Seasoned Firewood!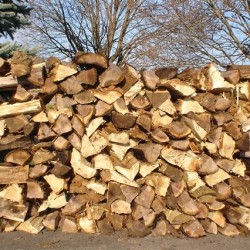 Looking for seasoned & split firewood? How about free local delivery too?! We now carry seasoned and split firewood including ash, oak, cherry and elm hardwoods! Free delivery (within 20 miles of our farm) AND we'll stack for you when we … Learn more!
NEW! Sample Box!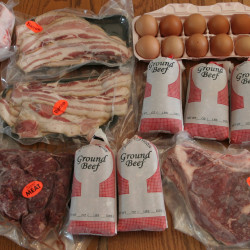 Our sample box offers customers a cost effective and convenient way to try a sample of our all natural products. In each Dostall Farms Sample Box you will receive (no substitutions): Your choice of either (1) package of Porterhouse Steaks or … Read More
Check out our Eggs and Honey!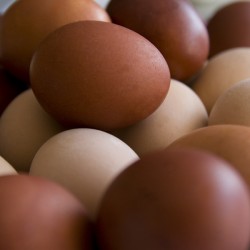 In addition to our All Natural Livestock, Dostall Farms also has available Fresh Brown Eggs and Honey. Both follow the same high quality standards we follow with our livestock. Select more info from the menu above!